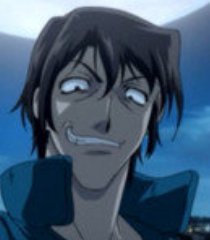 Tsang was a Kowloon child and the second possessing unique abilities to appear in the series. He accompanied a group vampires belonging to various broken bloodlines which allowed him to travel undetected he turned many members and eventually led a rebellion in hopes make it to the special zone. He tried to achieve this by taking Jiro's brother Kotaro hostage, only to be killed by Jiro shortly after.
Voice credits
Edit
Ad blocker interference detected!
Wikia is a free-to-use site that makes money from advertising. We have a modified experience for viewers using ad blockers

Wikia is not accessible if you've made further modifications. Remove the custom ad blocker rule(s) and the page will load as expected.